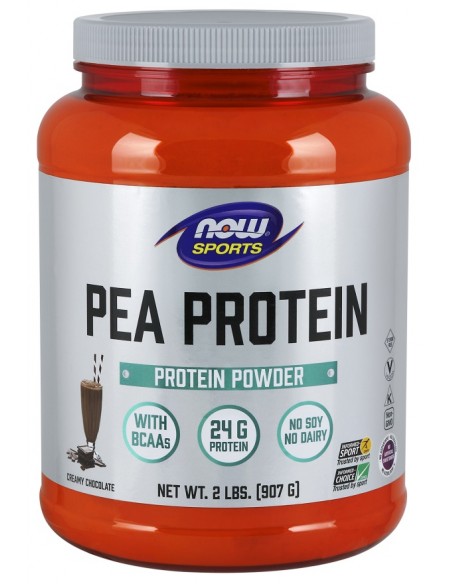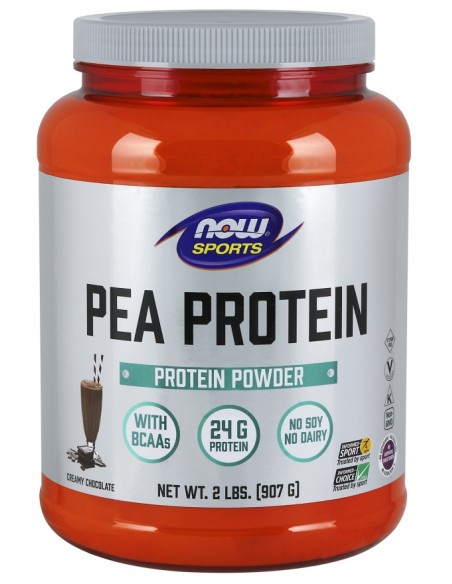 - 100% Pure, 24 g Protein
- Natural Unflavored
- Non-GMO Vegetable Protein
- Mixes Easily, Smooth Texture, Superior Taste
- With Branched Chain Amino Acids
- No Soy, No Dairy
- Vegetarian/Vegan

Peas are well known for being a highly bioavailable protein. Additionally, they have no major allergens. Collectively, this makes pea protein an ideal source of post-workout nutrition for athletes who may have difficulty supplementing with other types of protein. NOW Sports Pea Protein is a Non-GMO vegetable protein isolate that has 24 grams of easily-digested protein. Each 1 scoop (33 g) serving typically has over 4,200 mg of branched chain amino acids, and over 2,000 mg of L-Arginine. NOW Sports Pea Protein is pure and natural, unflavored, and mixes easily into your favorite beverages.





Imperdibili

Ottimo prodotto
Eccellenti

Le migliori proteine sul mercato
Contentissimo

Proteine ottime
Ottimo prezzo

Ottimo rapporto qualità/prezzo
Al top

Da quando uso queste proteine non riesco a cambiare marca, ottime nel gusto e nella solubilità
Le migliori proteine sul mercato

Qualità indiscutibile, marchio garanzia
Buone

Gusto ottimo
Tutto ottimo

Le migliori per qualità.
Ottime proteine

Lo consiglio
Sono le migliori

Uno dei migliori prodotti qualità/prezzo. ottimi i gusti
Proteine ottime

Proteina di alta qualità, non fa grumi
Lo consiglio

Ottime proteine e servizio impeccabile
Ottime

Proteine molto buone.Ottima solubilità sia con il latte che con l'acqua.
Molto Soddisfatto

Il massimo
Veloci ed affidabili

Le migliori sul mercato
Ottima solubilità

Consigliato
Proteine gustose

Veloci ed affidabili
Spettacolari

Il gusto al cioccolato molto buono e leggero.
Consigliato

Ottime sia nel gusto che nella miscelabilità