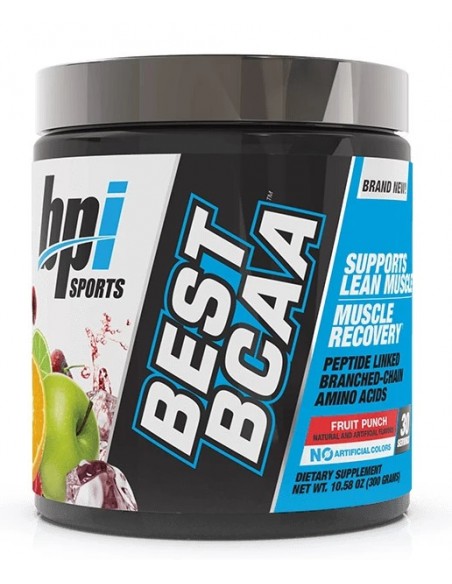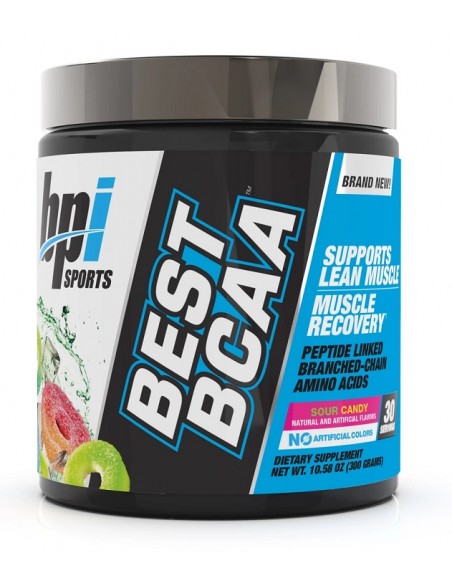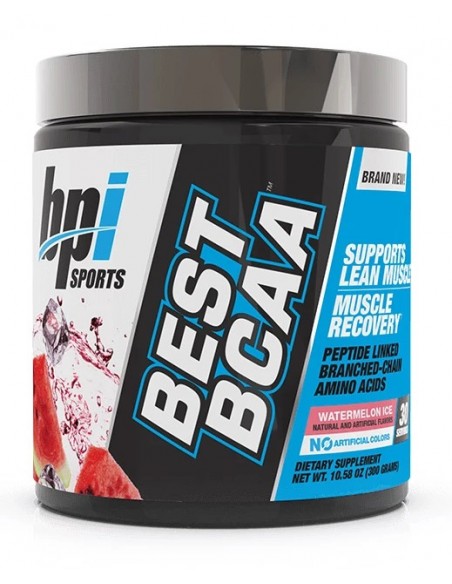 Best BCAAs Can Promote:
Muscle building
Reduced levels of body fat
strength/power
muscle repair/recovery
Why might it be the best BCAA supplement?
BEST BCAA by BPI Sports is not your typical outdated, run-of-the-mill BCAA product like everyone else. Not even close. This formula is the first to bind the three branched-chain amino acids - leucine, isoleucine, and valine - using a proprietary process pathway to form oligopeptides (a linked chain of amino acids, such as a peptide linked chain). Oligopeptide-based branched-chain amino acids can act as a better transport vehicle, which can allow for more efficient metabolization, increased bioactivity, longer onset time, and a generally improved BCAA model. And the scientific minds at BPI Sports didn't stop there....
What are the Potential Benefits of Best BCAAs?
As discussed, taking branched-chain amino acids in oligopeptide form, coupled in bioactive oligopeptide-enzyme technology, may be the best way to overcome typical metabolization and utilization limitations and realize the full promise, including:
muscle protein synthesis
decreased protein catabolism
increased insulin sensitivity
endogenous glucose production
improved recovery from exercise