Hydro BCAA are instant amino acids containing 7 g of BCAA at a ratio of 2: 1: 1 and 3 g of EAA essential amino acids. The product dissolves perfectly in water, supports proper hydration and has a variety of refreshing flavours. Hydro BCAA is suitable as a nutritional supplement for regeneration after training.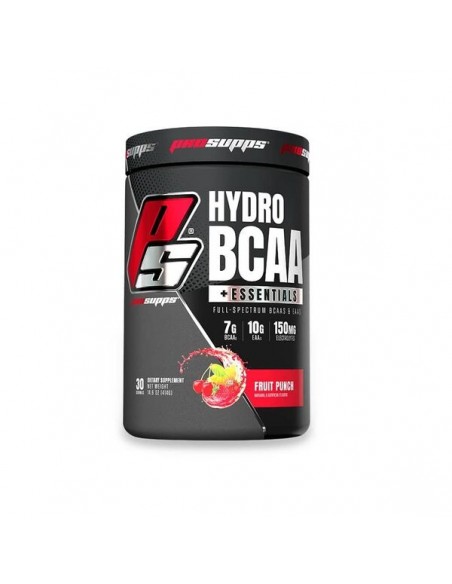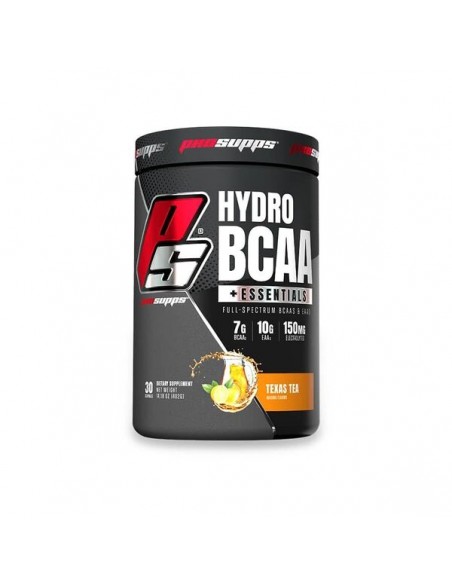 Hydro BCAA instant amino acids containing 7 g BCAA without sugar and calories
Hydro BCAA contain 7 g instant BCAA amino acids such as L-leucine, L-isoleucine and valine at ratio 2:1:1. The product is also supplemented with 3 g essential amino acids EAA, which are crucial for protein synthesis helping to grow and maintain muscle mass. In addition, the product does not contain any carbohydrates, sugars or calories and that is why it is ideal dietary supplement for every athlete.
Hydro BCAA contain also a blend of electrolytes such as sodium and potassium, which support the proper function of the nervous system.
Hydro BCAA and its benefits
contains 7 g BCAA a 3 g EAA
does not contain any calories, carbohydrates or sugars
enriched with important electrolytes
supports proper hydration
suitable for regeneration after training
available in a variety of refreshing flavours
Ingredients in HydroBCAA + Essentials
Citric acid, natural and artificial flavours, silica, sucralose, fruit and vegetable juice powder (for colour), acesulfame potassium.
Suggested use for HydroBCAA + Essentials
Mix 1 scoop (14,5 g) of HydroBCAA with 300 - 500 ml of cold water. The product can be consumed before, during or after training to achieve maximum efficiency.
Nutrition facts
Nutrition values 1 serving (14,5 g)
Calories 0 kcal
Carbohydrates 0 g
sugars 0 g
Sodium (as sodium citrate) 50 mg
Potassium (as potassium chloride) 100 mg
BCAA 2:1:1 7 g
L-Leucine 3,5 g
L-Isoleucine 1,75 g
L-Valine 1,75 g
Essential Amino Acids (L-Lysine, L-Threonine, L-Phenylalanine, L-Methionine, L-Histidine, L-Tryptophan) 3 g
Warning
Store in a cool and dry place. This product is intended for healthy adults aged 18 years and more. Do not use if you are pregnant or breastfeeding. If you experience any side effect, stop using the product. Keep away from children. The expiration date is in the US format (the first number indicates the month).